A local graphic artist named Arin Fishkin designed the ticket for Burning Man 2010. This is a pretty big deal when you consider that each ticket is equivalent to a $200 to $300 bill.  Some of the security features include embossing and two separate foil stamps, one which is holographic. Other features are so secret that the event promoters asked him her not to include them in his her blog. The ticket is a work of art in itself that should get you excited about the event. Check it out.
This guy in Uruguay named Fede Alvarez posted this 4 minute and 48 second video on YouTube called Ataque de Panico (Panic Attack). He claims that he made this short film with only $300. Within three days of posting it onto YouTube he was getting calls from Hollywood studios and eventually signed a $30 million film deal sponsored by Sam Raimi, the director of Spiderman. The moral of the story: Don't panic. If you are good enough at what you do, success will find you.
This guy named Dimitri Arleri has some crazy magician-like card dexterity and does amazing card tricks in this video to opera music.  I bet this guy gets invited to a lot of parties with this jazz, er opera.
James Kuhn is an artist that likes to paint his face intricately into representations of paintings, scenes, or just plain weird ass shit.
The face on the right is absolutely awesome and wrong, with his mouth representing the dog's ass! Check out more of his faces by checking out his Flickr set.
Via BoingBoing.
Odd Todd has 10 new tips for the unemployed on his site.  He's doing the tips countdown style, like David Letterman, and started with tip #10 a few weeks ago.  I used to love watching the Odd Todd cartoons during the 2001 dot-com implosion.  It now turns out that what is old is new again.  Check it out.
A local wedding photographer by the name of Peter Bruce is putting together a photo blog project called "1 Photo. 3 Words. 365 Days." From the description of his photo blog:
"My mission for the next 365 days… to find a person on the street who I don't know, take their photo, and ask them for three words that describe how they are feeling at that moment."
The photo blog is currently on day 22 and already has some very interesting portraits. I will be returning back to during the next year to check it out.
You can also find Peter and his photography at his wedding photography site.  I know it can be very difficult to do a blog post each day so my hat is off to him. Here's wishing him the best of luck in completing his project.
It's official, the Aretha Franklin hat is an Internet meme (see Flickr).  Photoshopping the hat onto unsuspecting subjects is just too much fun for many to resist.
This is one of the coolest skateboarding videos I have ever seen.  The video was made by DVS and won the Transworld Skateboarding Skate-and-Create competition this year.  Good concept, great tricks, and amazing lighting put this one up there with the old Powell-Peralta classics.  I wasn't a big fan of the music initially, but then it grew on me.  Is this The Killers?  Anyway, the visuals are just stunning.  Big ups.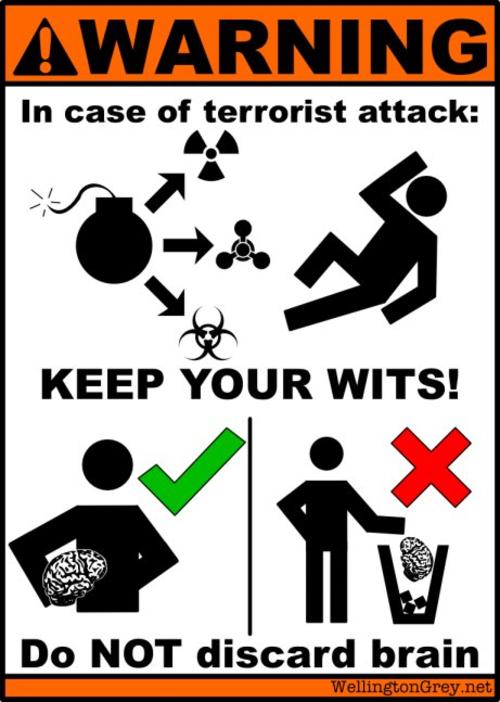 I have to admit that I was scooped by Phil Bronstein regarding Edward Jackson being back in the city. I guess getting scooped by the Editor at Large of the Chronicle is okay. Damn those full-time journalists! Bronstein wrote an in-depth blog entry about Edward Jackson returning to the city on Thursday last week that even included video of Ed being harassed by cops (see video below). I did not know that the cops had been giving Ed a hard time since his return to the city. Also at the end of Bronstein's blog entry is another video of Ed tap dancing at the cable car turnaround. Big ups to Bronstein for getting this footage.
About a year and a half ago, Edward Jackson left San Francisco to seek his fortunes tap dancing in Australia. So I was very surprised to see Edward today standing around the cable car turnaround holding court with a few admirers. He told me that he had been back about a week and is living somewhere on Sixth Street. When I asked him if he would be staying, he said that he would be staying in the city for the foreseeable future.
"I need the community and the community needs me," he said as he packed his belongings. Apparently I had missed his performance by only a couple of minutes. It is good to see him, since I think the city needs more artists and street performers. However, seeing him means that he did not do well financially in Sydney, Australia over the last year and a half. I certainly hope that he prospers being back in the city. I for one will do my part by giving a couple of bucks each time I see him. If you like his dancing you should do the same.
If you have been to San Francisco's shopping district, between Union Square and the Westfield Shopping Center, you've more than likely seen Edward Jackson. Jackson is the energetic power tap dancer that sets up shop to dance near the cable car turnaround at the end of Powell Street. He has been a fixture in San Francisco for the last eight years but will be leaving the city next Saturday.
Unfortunately, our city is no longer the best place for street performers like Jackson, who depend on the generosity of strangers to make a living. The situation is surely amplified by our homeless problem. Thanks to the chronic homeless, it seems people are less willing to reach into their pockets nowadays, even to support great performers like Jackson. Jackson has been forced to leave for economic reasons.
He will be missed. When my wife and I have out-of-town guests, we make sure to visit Union Square and one of the attractions is catching a Jackson performance while we pass the cable car turnaround. His energy and enthusiasm has been an asset to this city and his performances have been enjoyed by tourists and San Franciscans alike. I wasn't surprised that he was cast for the promotional trailer of the 2004 San Francisco International Film Festival. He is talented.
Over the past few weeks Jackson's ex-girlfriend has been lobbying Mayor Gavin Newsom's office to give him a Certificate of Honor for his contributions to the city before he leaves for Australia. If you have enjoyed one of Jackson's performances over the years, you should consider an email. Letters in support of Jackson can be sent to the mayor's liaison Jason Chan at jason.chan@sfgov.org.
Also, if you are in town next Saturday, stop by and wish Jackson luck on his world tour.
I just ran across a Japanese design blog called Pingmag that is written in both Japanese and English (i.e. one that I can finally read). One particularly interesting feature is an interview photographer Bruce Osborn, which has been taking portraits of Japanese children and their parents to illustrate the generational changes. The black and white photographs featured in the article are amazing and speak volumes about the changes (or similarities) from on generation to the next. I would love to see a book of these images.
Check out pictures of this mouse pointer kite. Awesome. I totally want to buy this kite if only to fly it around and take pictures of it pointing at stuff in the park. Also, check out the Air-YO which is made by the same folks at WindFire Designs.