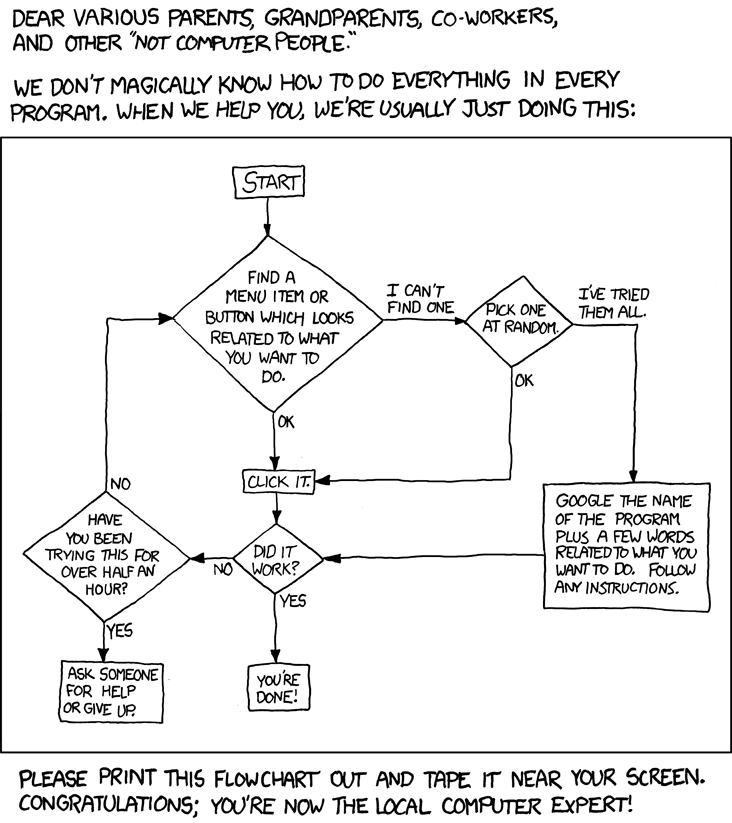 Click for larger size. Via xkcd.
I am done providing tech support. Next time you are in a jam, please use this handy tech support cheat sheet. This is exactly what I do to help you every single time! It's not that hard really. You know who you are.
6 Comments »
RSS feed for comments on this post.
Leave a comment