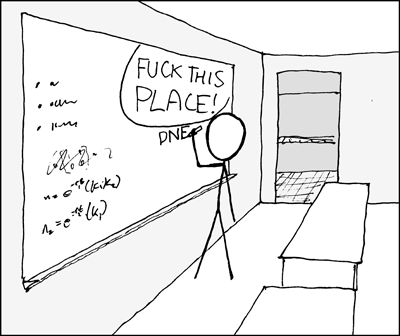 Via
xkcd
, here's the caption for this bit of genius:
I've seen advertisers put their URLs on chalkboards, encircled with a DNE. They went unerased for months. If you see this, feel free to replace the URL with xkcd.com.
No Comments »
No comments yet.
RSS feed for comments on this post.
Leave a comment